Get The Top Building Restoration Service for Mold for all of McHenry IL!
Need mold removal? They can't stand up to our awesome cleaners!
We'll give your home the all-star treatment and make it look like new again!
Our mold remediation service is second to none!
That mold really can be gone for good!
If your best efforts to get rid of mold have been fruitless, let the professionals at Healthy Home Mold Removal Services Inc come by for mold remediation at your home or business.  Once mold growth begins, it can be difficult to eliminate from your property. Part of the problem is knowing where to look and to check thoroughly, something that we will do for you. We'll even take a look at your attic, a common problem area. Watch the video above to find out why!
Yes, Our mold house cleaning service takes care of nasty mold spots
We start with a superior inspection that identifies the specific species you're dealing with.
With overnight delivery to a testing lab, results on your inspection are almost instant!
If you test negative for mold–good news! It's likely just a stain or something easy to clean.
If you aren't so lucky, we'll offer our amazing mold remediation services and start with your approval.
While there are always little microscopic mold spores everywhere, large accumulations of mold don't belong in your house. And our mold inspection crew will make sure they know they're unwanted! But one of the first steps of defeating an enemy is understanding your foe. That's why we begin with a comprehensive mold test that tests not just visible mold, but samples your carpet and even the inside and outdoor air quality. This helps us know what kind of mold you're dealing with so we can formulate the best plan to combat it. But we'll only do work with your authorization!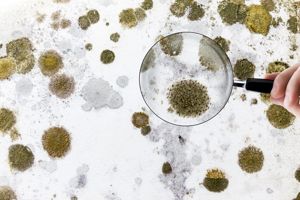 We'll point you in the right direction! At Healthy Home Mold Services, our goal is to see you happy and satisfied with our service. And sometimes that means providing no mold removal work at all! If our inspection shows minimal infiltration, we'll suggest what we think is your best course of action–even if that means not using our services because you can likely take care of it on your own.
Distraught? Try our moldy upholstery cleaning service to fix furniture, clothing, and accessories!
Dreary upholstery got you down? What can you do?
You don't have to get angry at dirty, spotted clothes or furniture!
Our intensive upholstery cleaning service can get mold out of just about anything.
Even nasty, grimy, musty jackets don't stand a chance against our team.
You'll be amazed at how your dirty items can look like new again!
Many people think that once mold gets into the fibers of their upholstery or other fabric, there's nothing they can do but throw it out. Call us before you do that! Even if you've tried repeated washing and cleaning, there may still be hope. Our experienced mold cleaning crew knows how to remove mold from dozens of different materials without compromising or ruining it for you, meaning you can save money by not having to get a replacement!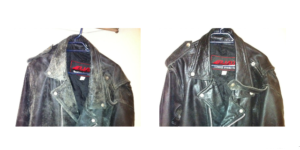 Live in a hard to find neighborhood?
No problem! We're familiar with the region and 
serve many neighborhoods
in the Mchenry IL area!