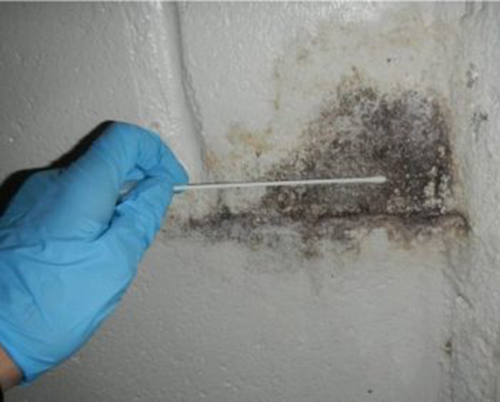 Mold Inspections
If you think you may have a mold problem, the first step is to have a mold inspection performed by a Certified Mold Inspector. During the inspection, your inspector will do a complete visual inspection of your property to identify areas of mold or moisture. Photos are taken of the areas of concern, along with mold testing as needed.
Mold testing is used to help determine the existence and extent of a mold problem. Surface samples can be taken to determine if a substance is mold, and what type of mold it is. Air quality testing is used to measure the number of mold spores in your indoor environment. There are frequently mold spores in the air as a part of the natural fungal ecology, so we compare your indoor samples to an outdoor sample we take as a baseline.
Once your mold testing results are returned from the lab, we send you a copy of the lab report along with your inspector's written report. If mold remediation is necessary, we will write up a plan of action you can use to do the mold removal yourself or hire a mold remediation contractor. We can also give you a written estimate of the mold cleanup if you would like to hire our Mold Cleaning division.
Our complete mold inspection includes:
– Full visual inspection of your home by a Certified Mold Inspector to document mold issues and excess water/humidity problems that can contribute to mold growth
– Lab testing of mold like substances to determine if the substances are mold and what type
– Air quality testing including an outdoor control sample to determine the number and quantity of outdoor mold spores to compare to indoor air samples
– Ongoing consulting throughout the duration of your project including mold remediation guidelines and referrals to contractors
– Discounted wholesale rate of $300 (deducting the coupon on our website) includes 2 lab samples. Additional samples are $75 each if desired. We have the guaranteed lowest rates.