Dealing with mold? We can do mold removal for you at Lake in the Hills!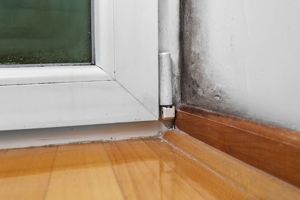 Since 1998 our system has provided a completed mold removal system using unique, non-toxic and biodegradable products created specifically for the removal of mold spores. In addition, our engineers have developed groundbreaking methods and equipment to ensure the best possible restoration of treated areas. Our mold removal system reduces labor, saving you money.
Do I have to tear out all the drywall to remove the mold?
More often than not, you don't. But we'll do a mold inspection to make sure. A good portion of the time, you're not only able to keep the original drywall, but you might not even have to paint! We have products that can penetrate drywall and clean it from the inside. They are able to reach those tiny crevices where mold spores hide and eliminate them. Before you have your drywall removed, please contact us and one of our Certified Technicians will evaluate your situation to see if we can remove the mold without destroying the drywall. Save time, money and a big mess by letting us take a look before deciding that your drywall is unsalvageable.
Mold doesn't stand a chance against our two-step process
Our unique two-step process not only gets rid of the mold you can see, but reduces the levels of the mold you can't see too. This stops it from reappearing later.
We start with cleaning visible mold and mold staining
This step is used on hard surfaces such as wood, concrete, drywall, and tile. Bleach doesn't work on porous surfaces like drywall and wood. The bleach solution is mostly water, which penetrates the material, but the actual bleach sits on the surface. When you attempt to clean porous surfaces with bleach, the mold comes back in about two weeks. Our mold removal step uses a sodium hypochlorite based product (swimming pool disinfectant), specially formulated to get to the hyphae, or root system, of the mold. That's how we can frequently SAVE your drywall! Never allow anyone to tear out your drywall as a mold remediation solution without a second opinion. As long as the drywall is not water damaged, our system can remove mold and not remove the paint from your walls or ceilings. As there are some VOCs associated with this step of our system, the second step will neutralize the VOCs.
The second step cleans up your air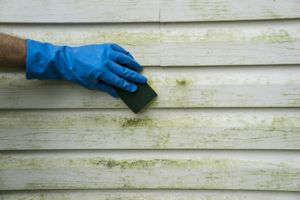 The second step in our system is the most important. For this step, we have a product that works as a non-mechanical air scrubber. It attracts airborne particles including dust and mold. When this product is fogged throughout your structure, it remains suspended, slowly drifting to the floor bringing the particles with it. Your Certified Technician then HEPA vacuums and cleans the surfaces leaving you with fresh, clean air. This product is biodegradable, non-toxic and non-corrosive. Best of all, it will eliminate the mold spores throughout your structure, including your attic and basement.
---
Call now to start mold removal in Lake in the Hills!